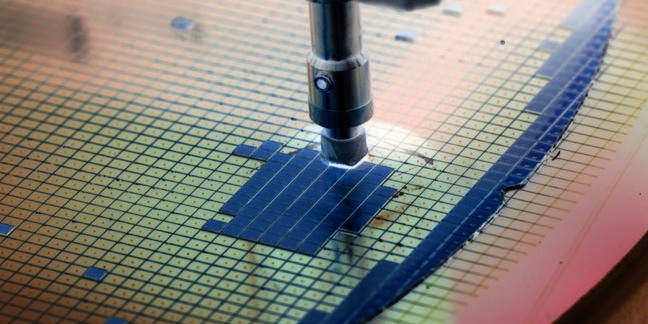 America wants more of these to be made on its soil
A bipartisan group of US lawmakers has proposed doling out $22bn to have chipmakers build new factories on American soil.
The bill, proposed by Republican Senator John Cornyn and Democratic Senator Mark Warner, would authorise the Defense Department to use funding under the Defense Production Act to "establish and enhance a domestic semiconductor production capability".
It would do so by creating a 40 per cent refundable tax credit for semiconductor equipment, as well as providing $10bn in funds to build local factories to match incentives offered by state and local governments, and $12bn for research and development at various federal agencies.
"Semiconductors underpin nearly all innovation today and are critical to U.S. communications and defence computing capabilities. While Texas has been a leader in manufacturing this technology and the U.S. leads the world in chip design, most of those chips are manufactured outside the United States," Senator Cornyn said in a statement.
"America's innovation in semiconductors undergirds our entire innovation economy, driving the advances we see in autonomous vehicles, supercomputing, augmented reality, IoT devices and more. Unfortunately, our complacency has allowed our competitors — including adversaries — to catch up. This bill reinvests in this national priority," Senator Warner said.
The United States is already home to dozens of chipmaking factories, but President Trump's America first policies, trade tensions and the novel coronavirus have seen the nation increasingly keen to make more of everything at home.
The recent decision by TSMC to build a new chippery in Arizona was therefore hailed as a step in the right direction.
That facility will cost $12bn, suggesting that this $22bn plan won't go a long way towards re-establishing silicon supremacy. ®
Sponsored:
Practical tips for Office 365 tenant-to-tenant migration